| | |
| --- | --- |
| Fused - Reviews | |
Album Reviews
Share your review or opinion on Glenn's past & current releases.
Jan-17-2009, 6:09 AM
Member Since: Mar 2007

From: Sheffield

Posts: 359

Thanks: 25

Thanked 48 Times in 38 Posts
Originally Posted by David
Here's something a little different, featuring, "I Go Insane", taken from the album, "Fused".

Kenny Aronoff, live, during a recent drum clinic performance
David
Great drumming on this!
Didn't know Kenny was as good as this before fused came out. Reminded me big time of the one, the only, late, great Cozy Powell.
Paul
Jan-19-2009, 3:45 AM
Member Since: Jul 2007

From: Clermont Ferrand

Posts: 1,314

Thanks: 7

Thanked 105 Times in 79 Posts
waaaoouuuhh ! really great !!
Jan-19-2009, 6:20 AM
Member Since: Feb 2002

From: The Hague

Posts: 556

Thanks: 6

Thanked 12 Times in 10 Posts
Pretty cool to finally hear something of Fuse live
Apr-02-2009, 9:21 AM
Member Since: Mar 2009

From: Selden, NY.

Posts: 12

Thanks: 0

Thanked 3 Times in 2 Posts
BONUS TRACKS
---
DOES ANYONE KNOW WHERE I CAN FIND THE BONUS TRACK "SLIP AWAY".IT DOESN'T SEEM TO BE AVAILABLE FOR DOWNLOAD ANYMORE.I HAVE "THE INNOCENCE"AND THAT SONG IS GREAT. THANKS
Jan-27-2014, 8:04 PM
Member Since: Dec 2000

From: San Francisco, CA.

Posts: 8,134

Thanks: 1,044

Thanked 6,101 Times in 2,818 Posts
Good to see "
Fused
" get mentioned during the most recent episode of VH1 Classic's, "
That Metal Show
", during their '
Underrated
' segment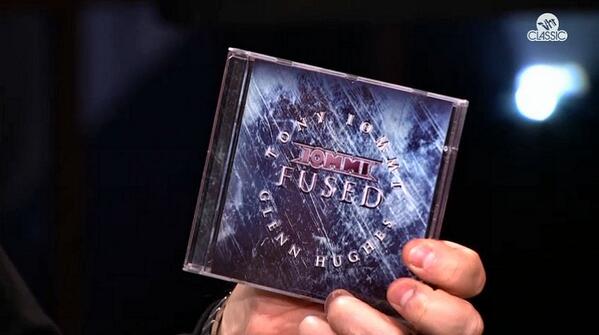 The Following
2
Funkmeisters Say Thank You to
David
For This Useful Post:
Jan-31-2014, 4:33 AM
Member Since: Nov 2012

From: Milwaukee, Wisconsin

Posts: 308

Thanks: 457

Thanked 119 Times in 82 Posts
Eddie Trunk - out and about
---
Last night in Milwaukee, went to see Winger (w/Kip Winger & Reb Beach). What to my surprise...there was Eddie Trunk ! Talked to him one-on-one for about 5 minutes...asked when the next time he'll get Glenn back on the show...Eddie said possibly when Glenn's new band releases their album. That was a nice surprise ...and Winger really ROCKED!!
The Following Funkmeister Says Thank You to bluebassman For This Useful Post:
Aug-23-2014, 1:42 PM
Member Since: Aug 2014

From: Nipawin

Posts: 12

Thanks: 4

Thanked 1 Time in 1 Post
Bonus tracks
---
The bonus tracks on this have got to be made available. They should all have appeared on the Whocares cd. It seems there must be some way for me to buy the songs I am missing from itunes at the very least!
Tags
1986, 1996, 2000, 2004, 2005, 7th star, album, albums, bands, bass, book, classic rock, clinic, David, Deep Purple, drums, GHCP, GHPG.net, glenn, Glenn Hughes, guitar, history, keys, Pix, press, related, search, Sheet Music, Shirean, solo, solo album, soul mover, styles, tour, track, Video, voodoo hill, YouTube
Currently Active Users Viewing This Thread: 1

(0 members and 1 guests)
Posting Rules

You may not post new threads

You may not post replies

You may not post attachments

You may not edit your posts
All times are GMT -8. The time now is
6:57 PM
.