| | |
| --- | --- |
| Robert Cray , best gig I've ever attended | |
Off Topic
Post news & views on other music or unrelated topics such as sport etc, that you think fellow fans of Glenn might like.
Jul-05-2012, 12:12 AM
Member Since: Jun 2008

From: Staffs

Posts: 95

Thanks: 2

Thanked 25 Times in 18 Posts
Robert Cray , best gig I've ever attended
---
"Best gig I've ever attended"......A bold statement considering I've been going to gigs for thirty five years , but this fella really knows how to play a guitar...No fancy lights,pyro,or gimmicks , just pure fluid guitar playing ..... I even did the fanboy thing and got a pick...It's going to have to be something very special to top this..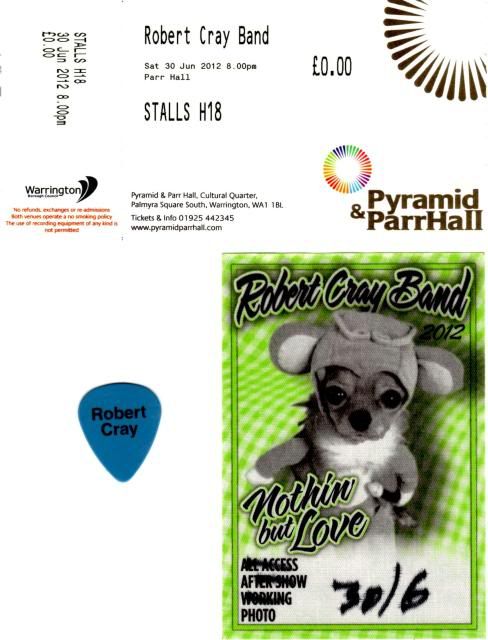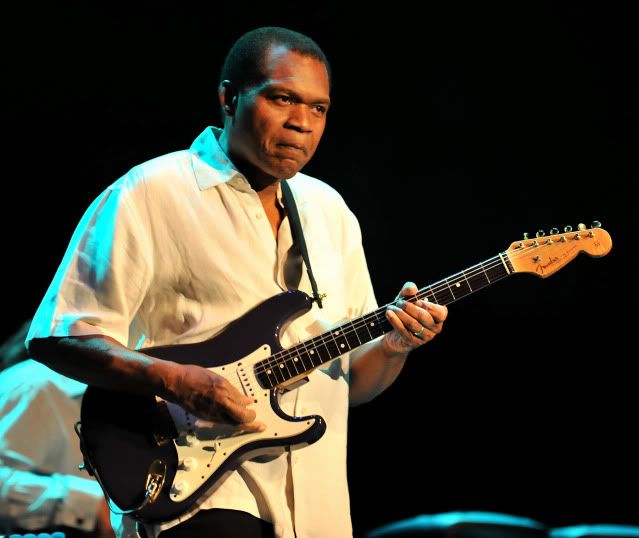 The Following Funkmeister Says Thank You to Wartypig For This Useful Post:
Jul-05-2012, 2:09 PM
Member Since: Aug 2002

From: Cannock, Staffs.

Posts: 2,248

Thanks: 113

Thanked 800 Times in 379 Posts
i first discovered Cray in the mid 80s via his "Bad Influence" album - a cd of mine that's over 20 years old and still being played! Love his playing style and vocals.

Incidently, Clapton made a crap version of the title track on his "August" album so dont let that put you off if you've heard it!
Jul-06-2012, 5:37 AM
Member Since: Jan 2001

From: North Berwick, East Lothian, Scotland.

Posts: 290

Thanks: 0

Thanked 14 Times in 10 Posts
Sounds a fab gig!

He has Tony Bruanangel on drums who qas the drummer with Crawler (a fave band of mine from the late 70's).

Blues is certainly on the up and having seen Mr Bonamassa recently (front row and yes I did wolfie!!!) - just awesome!!
Jul-07-2012, 7:17 AM
Member Since: Dec 2000

From: Wentzville, Missouri

Posts: 1,590

Thanks: 402

Thanked 236 Times in 147 Posts
---
Thanks for the Crawler connection with Robert Cray, I didn't know that.

Lee, nice photos as always mate.
Jul-16-2012, 9:59 AM
Member Since: Jan 2001

From: Boise, ID

Posts: 1,199

Thanks: 19

Thanked 66 Times in 46 Posts
Very nice photo - Robert Cray still looks great! He's someone I'd like to see in concert
Currently Active Users Viewing This Thread: 1

(0 members and 1 guests)
Posting Rules

You may not post new threads

You may not post replies

You may not post attachments

You may not edit your posts
All times are GMT -8. The time now is
10:58 PM
.