| | |
| --- | --- |
| Phoenix rising...the new ASIA | |
Off Topic
Post news & views on other music or unrelated topics such as sport etc, that you think fellow fans of Glenn might like.
Apr-18-2008, 1:49 PM
Member Since: Jan 2001

From: Boise, ID

Posts: 1,199

Thanks: 19

Thanked 66 Times in 46 Posts
Phoenix rising...the new ASIA
---
Anyone else here pick up the new Asia album 'Phoenix'? I'm listening to it now, and I'm enjoying it a lot. There are a few moments where the music dates itself to the 80's, which I suppose is to be expected of a band so synonymous with that era.
But I have to hand it to John Wetton yet again - the guy has come up with some incredibly heartfelt, thoughtful lyrics, and delivered them with that amazing voice. Not to mention he's a wonderful bassist. And even though this new album is not a hard-rocking extravaganza, everyone brought something to the table. People tend to forget sometimes that it's not always about being a virtuoso soloist - it's about what's best for the song. It's knowing when to add just a flourish, or not to play at all. I know it's hard to believe, given these guys' prog backgrounds, but 'Phoenix' is an exercise in taste and restraint.
A big
from this listener, for a job well done. Great melodies, solid performances and a lot of heart.
Cheers...Todd
Apr-18-2008, 6:00 PM
Member Since: Jun 2002

From: Leesburg VA

Posts: 815

Thanks: 7

Thanked 49 Times in 25 Posts
Damn...and Slipped Disc is closing in 2 weeks!
---
Hey Todd,
Thanks for the heads up..I imagine that XM will give the new disc some airplay and I will hunt it down....I wasn't aware it was going to be released so soon....but John Wetton has made a quick recovery from his heart surgery so I guess the guys wanted to get cracking!
Add this to my list!
Apr-19-2008, 1:55 AM
Member Since: May 2002

From: Leeds

Posts: 20

Thanks: 0

Thanked 0 Times in 0 Posts
I agree with Todd, 'Phoenix' is indeed a fine listen - tasteful AOR which is both faithful to the memory of the original album & forward looking too. They seem to have achieved a nice balance amongst the musicians too - I always got the impression that Steve Howe got a bit 'pushed to the back' by the impressive writing partnership of Wetton/Downes, the first time around, but here Steve's guitar is allowed to shine through as well, often bubbling through at the close of a song. Good stuff.
Cheers
T.
Apr-19-2008, 7:06 AM
Member Since: Dec 2000

From: Houston, TX.

Posts: 325

Thanks: 3

Thanked 3 Times in 3 Posts
Yea Todd! Bought it Tuesday- Pretty much sounds like the original Asia.... Wetton still has the voice! And the production, as it was in the old days- sounds cutting edge.

Those that are interested- I'm assuming it's national Best Buy has it through today for onlt $9.99.

M.
Apr-19-2008, 7:45 AM
Member Since: Mar 2004

From: Madeira Beach, FL

Posts: 976

Thanks: 34

Thanked 57 Times in 41 Posts
Guess I better get the disc since I will be seeing them in another week or so. Did see them "On Demand", and I have to get past Steve Howe looking like the Mad Scientist in order to really enjoy.
Between Wetton's problems and Palmer's heart condition, it is amazing they are going ahead with the whole tour idea.
Apr-19-2008, 12:32 PM
Member Since: May 2002

From: Liverpool

Posts: 574

Thanks: 8

Thanked 80 Times in 42 Posts
Well Todd I haven't heard the new album but went to see them live in Liverpool to promote the Glenn gig in June. I know I am drifting off your topic here but live the story is very much the same. I'd go as far as to say that John Wetton carries it.Tremendous bass player and powerful vocals! Plenty of soul and a great songwriter as you say.

But what Steve Howe was twiddling about I really don't know. It was like "look at me I am twiddling again." In fact at one point he asked the lighting man to shine a beam on him. When he did, he looked like a bad tempered mad professor from the end of a Bond film struggling to control his gadget. You know when it goes wrong at the end?

Carl Palmer was passable but all over the place during Fanfare for the Common Man! You'd think he'd have nailed that beauty by now. Geoff Downes was a good foil to John Wetton though and maintained the pomp and ceremony which is vital to the Asia sound.

Anyway getting back to your point about the album, it doesn't suprise me that JW shines through and his contribution alone would prompt me to buy that.

Those who go and see the live show, let me know if you disagree. I hope things have improved.
Apr-19-2008, 5:58 PM
Member Since: Jun 2002

From: Leesburg VA

Posts: 815

Thanks: 7

Thanked 49 Times in 25 Posts
It's alive...IT'S ALIVE!!!!
---
More than one person I know has referred to Steve Howe as "Skeletor"...you almost expect him to walk out onstage in a white lab coat...with a table behind him...guitar pickups boiling in beakers....
I remember the 1991 Yes Story video...back then Tony Kaye looked like a cross between Julian Sands and a mad scientist
I was unaware of Carl Palmer's heart problems..hope it isn't serious!
Best Buy you say?? Hmm...a quick ride on the subway and I am there!
Apr-20-2008, 3:20 AM
Member Since: May 2002

From: Liverpool

Posts: 574

Thanks: 8

Thanked 80 Times in 42 Posts
Captain, no I didn't know about Carl's heart conditions either. I knew John Wetton had been ill but fully recovered. I hope I didn't sound dismissive about Carl Palmer. He's a great drummer but maybe other things have taken over.
Yeah Skeletor is a good analogy
but I was more puzzled by his playing. Heartless and far too fiddly to make any impact. You know you are almost willing the guy to play some chords for a change.
Apr-20-2008, 4:05 AM
Member Since: Jun 2002

From: Leesburg VA

Posts: 815

Thanks: 7

Thanked 49 Times in 25 Posts
Search is your friend..
---
I did a little digging and found an interview with Carl Palmer; seems he had an angioplasty. I remember reading years ago that Carl was a black belt in karate.....guess heart disease can happen to anyone.

I did buy the "Fantasia" live CD and the drums almost sound like they were recorded over the phone.....no power to the sound. I have no idea as to why.

I just missed Asia....they played in Westbury NY the same night I went to see UFO...
Apr-20-2008, 6:43 AM
Member Since: Jan 2004

From: Pennsylvania

Posts: 39

Thanks: 0

Thanked 0 Times in 0 Posts
Asia
---
Just saw them a few weeks back in Harrisburg, PA. After watching the 'On demand' piece on TV, I was a little apprehensive as to what I was going to see.

Steve Howe looks rough, but plays great and the rest of the guys played very well, but not a fan of Palmer's style. The band played Roundabout and some King Crimson (guess which one?) as well.

The band played to many standing ovations throughout the night and Sole Survivor was a highlight.

My expectations, which are very high, were exceeded and Howe provided quite a few physical comedic gems as he would stand their stoically playing and then all of a sudden do some wild rock face or slight kick, and then back into the stance.
Apr-20-2008, 3:59 PM
Member Since: Sep 2002

From: Vienna, Austria

Posts: 1,258

Thanks: 268

Thanked 137 Times in 83 Posts
The new disc has been on constant repeat in my CD-Player since the day it was released.
This is a very well balanced album with great melodies, great hooks and very good lyrics with each member of the band in tremendous form, adding to a perfect collective - one they should have been back in 1982.
I'm especially pleased that Mr. Wetton is alive and truly in great shape again. He has had dark years too. Look
here
and see what I mean.
Ladies and Gentlemen, ASIA.
Can't wait to see them play in May!
Cheers!
Christian
P.S. Steve Howe has always been sort of a mad scientist persona on stage and has always performed the strangest looks and moves - but now he also looks like one!
Apr-22-2008, 12:38 AM
Member Since: May 2002

From: Liverpool

Posts: 574

Thanks: 8

Thanked 80 Times in 42 Posts
Enjoy that gig Chris and look forward to your review. Mummra the ever living cometh
Thundercats whoooooaaaaaaa! No seriously, it's certainly prompted me to get the album mainly for Wetton's Renaissance so thanks for the album reviews folks and glad I kept an open mind.
Apr-26-2008, 3:36 AM
Member Since: Jun 2002

From: Leesburg VA

Posts: 815

Thanks: 7

Thanked 49 Times in 25 Posts
Great work guys!!
---
Jumped on the subway and rode to Best Buy at Queens Center. I picked up the new Asia CD with the plan of previewing it on my drive out to Babylon. I stopped by Slipped Disc one last time....too late
Fired up the CD player and what's the verdict, Bobby??
Well Bill, the guys come packing hooks a plenty and John Wetton sounds like he hasn't lost a step since the halycon days of 1982. The production spares us the reverb drenched big rock sound of "Alpha" and keeps it lean and up close. "Never Again" rips out of the gate bristling with hooks and a classic chorus....I have to listen to it more to get all the titles straight but I know this one will get heavy rotation,elbowing its way into my playlist....Steve Howe serves up heaping servings of steel guitar, Carl Palmer rides the groove and keeps the flash to a minimum and Geoff Downes adds his ivory armory to the mix...
And to think I just missed seeing them.....
Go pick it up.
Apr-26-2008, 3:31 PM
Member Since: Dec 2001

From: Whittier, CA.

Posts: 1,216

Thanks: 20

Thanked 210 Times in 96 Posts
I really enjoyed the clips I heard last month so I plan on getting it and it's nearby at Best Buy so I don't have to order it. Will probably get it this week.

John
May-04-2008, 12:55 PM
Member Since: Dec 2001

From: Whittier, CA.

Posts: 1,216

Thanks: 20

Thanked 210 Times in 96 Posts
Well darn I just got it last week and am really underwhelmed with the album. With the Whitesnake I've enjoyed it more every time I play it. With Asia I'm not sure I want to hear it again after one listen. I'll give it a few more spins. Im not sure what the heck as happened here as I really liked the clips and even put them up on Keyboard Magazines board.

John
May-04-2008, 6:05 PM
Member Since: Jan 2001

From: Boise, ID

Posts: 1,199

Thanks: 19

Thanked 66 Times in 46 Posts
---
I think for some people it may be a grower. I loved it upon first listen. Others have hated it except for one or two songs. It's not an album full of "Only Time Will Tell" and "Heat of the Moment" rockers. It has a handful of uptempo songs, but there are some longer (almost progressive) numbers, and a few introspective ballads that would have been at home on one of John Wetton's recent solo releases.

I think the album is fantastic, it's just not the Asia of 1982 all over again.

Cheers...Todd
May-16-2008, 12:29 AM
Member Since: May 2008

From: Wakefield

Posts: 22

Thanks: 1

Thanked 5 Times in 2 Posts
I agree with Todd here - the new Asia album is great - nicely balanced with credits equally split between the player & no 'resting on their laurels' and repeating the 'hit formula' of the first album.
Jun-19-2008, 8:08 AM
Member Since: Jun 2008

From: Staffs

Posts: 95

Thanks: 2

Thanked 25 Times in 18 Posts
The new album is a cracker...I caught the show in Manchester and they were on fire ... Steve Howe may be past his best looks wise but he can still make a guitar sing)
here's a shot I took at the show.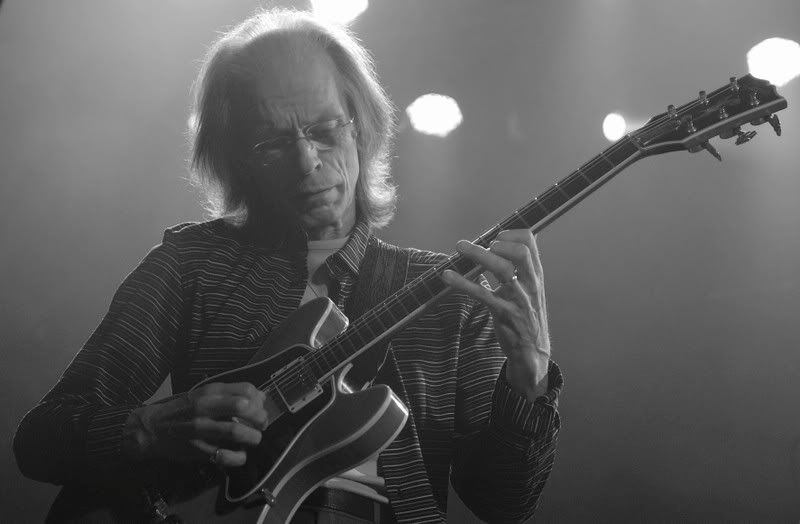 Tags
013, 1982, 1991, 2013, album, albums, bass, Chords, drums, GHPG.net, glenn, guitar, search, solo, tour, Video
Currently Active Users Viewing This Thread: 1

(0 members and 1 guests)
Posting Rules

You may not post new threads

You may not post replies

You may not post attachments

You may not edit your posts
All times are GMT -7. The time now is
9:37 AM
.